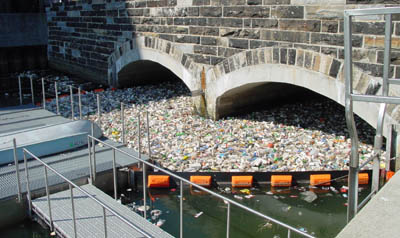 After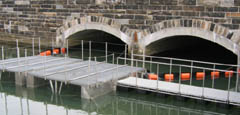 Before
This facility was installed in Harris Creek, Baltimore, at the urging of the Baltimore Harbor Watershed Association to bring public attention to the issue of trash in the harbor.
As water flows under the bridge and through the structure on the left, floating debris are caught by nets and held until workers can remove the nets, preventing the trash from entering Baltimore Harbor. Currently the interceptor is collecting about 5 tons of trash per month, and the Baltimore Harbor Watershed Association has been encouraging the city to install about 6 interceptors in the harbor.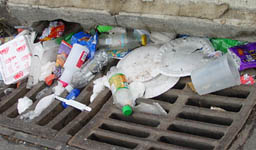 The main goal of placing the interceptors is to make the public aware of how much trash is funneling into their waterways thanks to litter in the streets, residential, commercial, and industrial areas. Trash like this enters waterways through runoff and the sewer system, and, if not stopped, flows into the harbor and the Chesapeake Bay. Beverage containers (see below) make up a huge proportion of this trash. Imagine how many fewer bottles would make it this far if Maryland had a financial incentive like a deposit law to prevent them from being littered in the first place.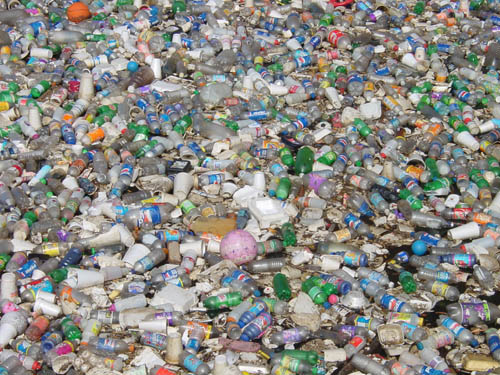 The trash interceptor was featured in Urbanite Magazine in August, 2007. Read the article.
To learn more about the trash netting system and other initiatives, visit baltimorewaters.org.